2020 UC Track & Field Camp
Monday, July 20th – Thursday, July 23rd, 2020
UNFORTUNATELY, WE

WILL NOT

BE RUNNING CAMP THIS SUMMER DUE TO THE COVID 19 PANDEMIC. WE HOPE TO BE BACK NEXT SUMMER!
---
9:00am – 3:00pm
Students Entering Grades 3rd – 9th (Exceptions can be made for younger campers)
$250.00
Online Registration is Below


Events Covered:

All Running Events including Hurdles. Shot Put, Discus, Javelin, High Jump, Long Jump, Pole Vault (Basics), Triple Jump (Basics)
---
CAMP REGISTRATION
---
Camp Staff (Not Finalized Yet)
Director
-Mike McCabe (Head XC/Track & Field Coach – Union Catholic)
Senior Counselors
-Luis Cartagena (Jumps/Hurdles Coach – Union Catholic)
-Brian Kopnicki (Distance Coach – Union Catholic)
-Jeff Zeigler (Pole Vault Coach – Union Catholic)

Junior Counselors
Zach Ghizzone (Rutgers University, Union Catholic Class of 2013)
Serge Gilbert (American International College, Union Catholic Class of 2015)
Brian Sagendorf (Mt. Saint Mary's University, Union Catholic Class of 2015)
Krishna White (Long Island University, Union Catholic Class of 2018)
Brandon Patterson (Coffeyville College, Union Catholic Class of 2018)
---
---
-If you have any questions, please call Mike McCabe at 908-370-7666
---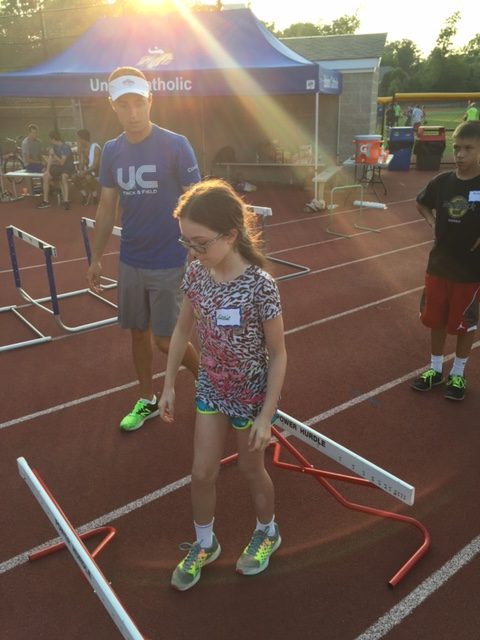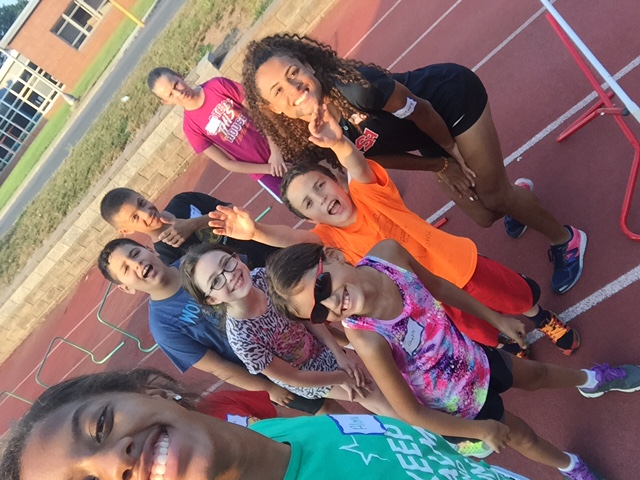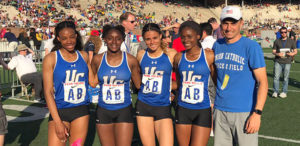 ---
LAST MINUTE INFORMATION
Parents
Thank you for registering your child for the UC 
Track
 & Field 
Camp
! They are going to have a great time! I am writing this email to give you information about the week. If you have any questions, please email me at 
mmccabe@unioncatholic.org
or call/text 908-370-7666.
Dates: Monday, June 15th to Thursday, June 18th
Time: 9:00am- 3:00pm (Counselors will be on site from 8:15am to 3:30pm)
Drop Off and Pick Up Location:
 When facing 
Union
Catholic
 from Martine Ave, there are two entrances. Use the entrance on the RIGHT SIDE of the building and drive around back. Drop off at the 
track
 near the High Jump & Pole Vault Pits.
Lunch: Your child can bring lunch or buy lunch. If they BRING LUNCH, a refrigerator is available if needed. If your child needs to BUY LUNCH, they will be able to do so. The process for buying lunch is simple. We will take a lunch order during attendance in the morning. Lunch will be distributed later in the day. There will also be snacks and Gatorade for sale during lunch time. I attached a Lunch Menu to this email.
What to Wear: Running Sneakers, Shorts, T-Shirt. Hat/Sunglasses are optional.
What to Bring: Water Bottle (Name on it), Sun Block, Extra T-Shirt and Extra Socks
Hydration: We will have Water Jugs available all day
Daily Schedule: We will warm up to start each day. We run various event Stations in the morning. Have Lunch, then run Stations in the afternoon. On Thursday, we have a Pentathlon competition. Each child competes in 5 events and is awarded Points based on their result. Highest score wins…per gender, per division.
Injury/Illness:
 If you have any injury concerns before 
camp
 or as the week progresses, please reach out to me.
Inclement Weather:
 If we have severe weather, we will move 
camp
 into the building.
PLEASE MAKE SURE TO BRING A COMPLETED WAIVER FORM WITH YOU!!! THIS IS MANDATORY!
If you need anything during 
camp
, please text or call me at 908-370-7666.