UC Girls Win the XC Group State Championship
Saturday, November 14th, 2015
Holmdel Park
The Union Catholic Girls Cross Country Team made history today by winning the Non Public "A" State Championship Meet! This is the first cross country State Championship in School History! The team won by a score of 56-76. Scoring 4 runners in the top 11 places. The Lady Vikings scorers were Amari Onque-Shabazz (2nd), Jerika Lufrano (5th), Tressa Novack (8th), Asia Johnson (11th) and Megan McCabe (30th).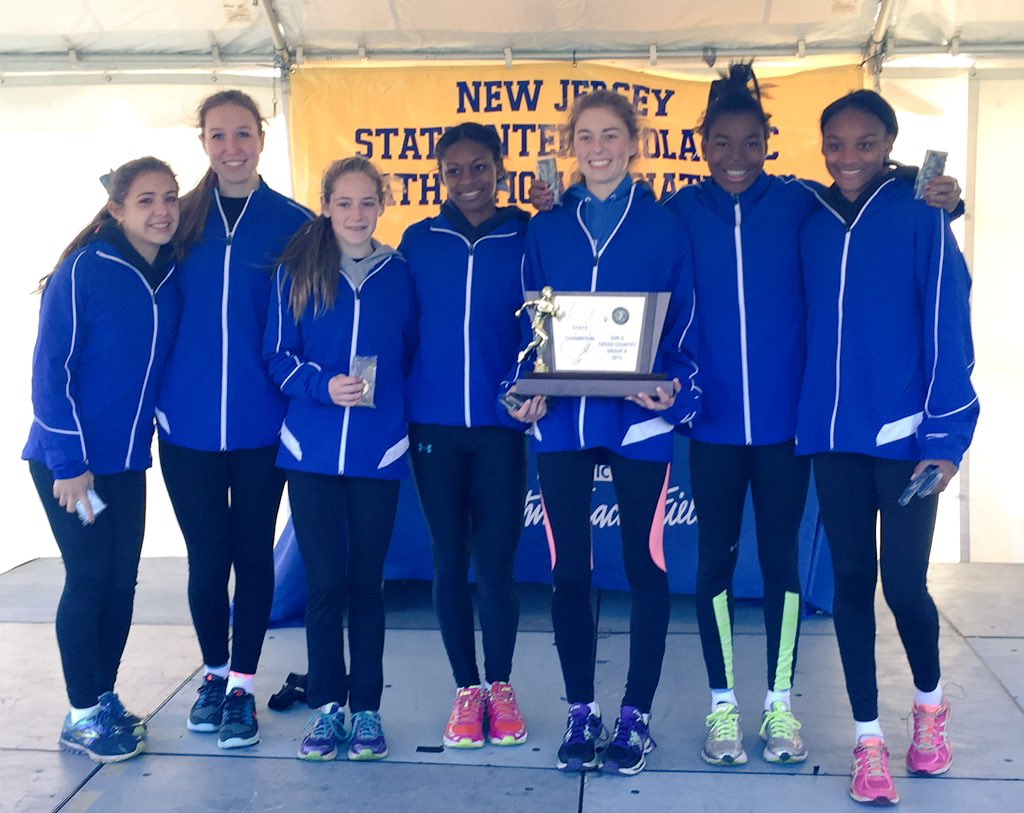 Pictured Left to Right
(Emma Palacio, Caroline Sullivan, Megan McCabe, Asia Johnson, Tressa Novack, Jerika Lufrano, Amari Onque-Shabazz)
—————————–
Meet at UC: 9:45am
Bus Departs: 10:00am Sharp
Race Schedule
12:30pm  Non Public "A" Girls (1:15pm Awards Ceremony)
1:30pm    Non Public "A" Boys (2:15pm Awards Ceremony)
Meet Parking Information
Parking for the Group Meet for both athletes and spectators will be at the Vonage facility, located on the corner of Route 4 (Holmdel Road) and County Road 520 (Newman Springs Road)
Use lots A and D. Shuttle busses will pick you up on the inside the lots on the road that circles the lots. This is the same procedure used last year.
NOTE: Spectators will be asked to pay a $1.00 bus fee to help defray the cost of the shuttle busses. This fee will be collected at the Vonage parking lot only.